Want to become the top performer in your company or improve sales in your business? The solution might be more simple than you think!
Have you ever heard the expression, "leaders are readers"?
I actually used to pride myself on not reading… I know sounds silly…
I was sort of cynical when I was younger and thought I knew everything… couple that with the fact that I found it tough to get through a book because I was a slow reader… I decided I didn't need to read.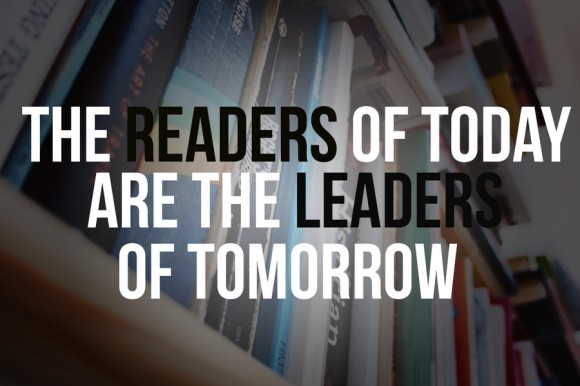 Leaders are Readers – Making a Decision to Change
It wasn't until I attended a success conference in Toronto in late 2010 that I got a bit of a wake-up call. I started to realize that I could learn something from the successful people I was there with.
Upon leaving the event I was given a Brian Tracey book called, The Art of Closing the Sale. When I came home, I placed it on the shelf where it sat for a month or two… but then, for some reason, something compelled me to pick it up. I read it in just a few short days, having never read a book that quickly.
While I don't agree with everything Brian Tracey says, in the middle of the book he referred to converting my car into a "University on Wheels"…  Essentially this just means that rather than listen to the radio, turn driving time into productive time and listen to educational audio books while commuting. He gave countless examples of successful people that use the practice… seemed like it was worth a shot

I implemented this and instantly started to feel enlightened and empowered. I also searched the internet, Amazon and book stores like Chapters/Indigo for every relevant book on success I could find.
While I'm not going to say I've always been consistent, regular reading and listening to audios is where almost all of my personal breakthroughs have stemmed from and have made me aware of my shortcomings.
I was once told that our minds are always doing one of two thing: Getting smarter or getting… well, you know. There is no staying stagnant… and this goes for all skills.
What happens when you don't practice your singing voice or… knitting? lol You'll likely have to spend some time just getting back up to the level you were once at.
I once heard Raymond Aaron, a success author and coach, say that (and I'm paraphrasing)  if you spent one weekend reading 5 books on a topic you were interested in that you would know more than 95% of the people in that given field know about the topic.
How much can you learn by making a concentrated effort to read on your topic of interest?
Interested in excelling in or monetizing your field of interest? My suggestion to you is to spend at least 30 minutes every morning reading something non-fiction on that topic and then blog about it. If you do this every day, you can become an authority on the subject and you'll solidify your knowledge
Just food for thought. You might even have fun doing this and you'll have no shortage of blog topics!

Thanks for reading. Please share and subscribe at the top right if you've found this valuable.