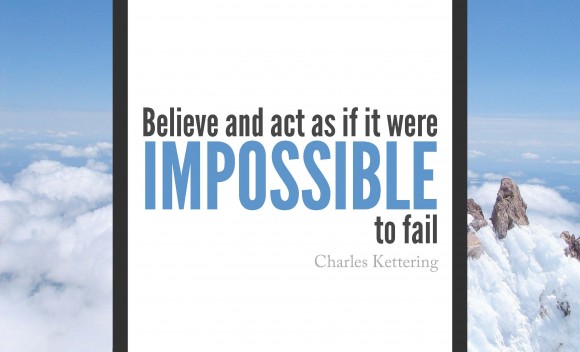 It's a fact… most of us have a plan "B" or even a plan "C".. It's smart, right?
We're taught from a young age to be safe.
When I told my Mom I wanted to be a professional baseball player for the Toronto Blue Jays.. she said "okay, and in case that doesn't work out, what are you going to do?"
Mom, if you're reading this, I love you! Thanks for being amazing and always wanting the best for me!
Now before you start explaining to me why my argument has holes in it.. hear me out.
If something is worth setting a goal for, it's worth committing to.
Wholeheartedly.
I was not meant to be a baseball player and that's why I didn't commit to it.
It didn't excite me enough..
It didn't thrill me and get me out of bed in the morning..
The fact that I wasn't really all that good at it was not and should not have even been a consideration.
Skills can be learned.. time and effort can be expended.
That just takes a decision.
There Is No Shortage Of Excuses
Definitely not.. and there's also no shortage of people who will tell you that you're a fool for what you are going after…
You'll have to protect your vision.
Review it every day and feel the excitement…
Re-write it every day and make it perfect… (this was the most valuable goal-setting tip I ever received)
Make it a point to get around positive people, every day! If doing it in person is tough, listen to audiobooks/podcasts etc.
Read the works of people who have done what you want to do.
Get inspired by possibility thinkers. They're out there.. you'll know them when you see them.
Burning Every Bridge Behind You (Deleting Your Plan B)
The best thing a person could do to supercharge success in any direction is to delete the plan B… and I mean BURN it.
Napoleon Hill said in his famous book, Think and Grow Rich, that we should stand by our vision and turn it into a burning desire.. an obsession.
From there we simply need to "Burn All Bridges Behind Us" so that we know there is no retreat… we must succeed.
We will perform when we have to because we know the pain that will come if we don't…
I used this technique to quit a job I was unhappy in.. it was hard.. I didn't have the money to do it.. but I reached a breaking point and just decided I was going to change my life..
Now I'm not saying you should go quit your job tomorrow and become an astronaut.. but you could. It all comes down to what works for you and will allow you to keep the required frame of mind.
How you delete your plan B is completely up to you..

Truly amazing things happen when we believe that there isn't any other option.
So just make sure that you're completely beyond excited at the vision you have of your future and review it every day..
Stretch until you're there and have fun along the way!
Thanks for reading my blog. Please subscribe!