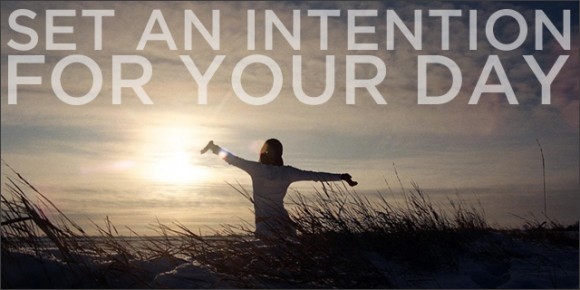 Great thought for the day:
To get a specific result, we need a specific and CLEAR intention. I've started writing an intention down every day.
Of course it's a stretch to do at this point for me, but, as I've been told by almost every mentor I've ever had (books, audios and in person), you need to see it in your mind before it can come true…
And I know that's totally possible if I commit to it.
Why? because I've come close to it and I've met many people who've done what I want to do.
I found inspiration and made my goals REAL by getting close to do-ers!
So…
What's your intention for today?
Knowing what it is is far more important than how you will achieve it!
It's amazing what the subconscious mind can do with a daily task… just the sheer act of writing a goal down makes it far more likely to come to fruition.
Wanna make your goals come true?
Remember TODAY.
Everything is TODAY.
Not tomorrow.
TODAY.
Nothing should wait for tomorrow. anything you can take action on today for you should take action on today.
This is a lesson that I'm really working to take to heart.
Results happen daily..
for some reason it's more challenging to do goals monthly because if we fall behind, we have a long way to catch up by the 29th day of the month…
however,
if we schedule our goals daily, we have very quick feedback to how we're doing.
Think about what you can set a clear intention on today and make it happen!
Thanks for subscribing!