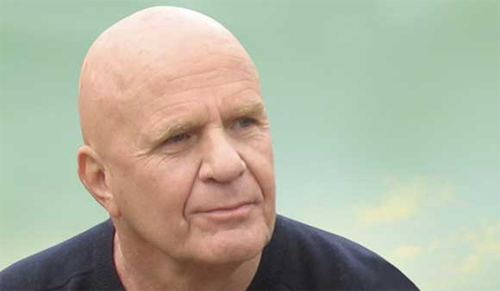 I'm taking a bit of a spiritual approach this morning since I've been listening to Wayne Dyer quite a bit.
Wayne is a pretty awesome guy and has given me a very different perspective on life. In his book, Wishes Fulfilled, Wayne really focused on God defining himself as "I am" and suggested that we are all part of God, and are God (not an ego driven statement but a statement of love).
Based on this notion, Wayne actually stated that it could be considered blasphemy any time a person says "I am…", follow it by anything that is not in congruence with the divine presence. Now I normally don't dig too deeply into religion on this because I know that many of my readers have different views… but I ask you to consider this one.
If you believe that God created you, and that God is a part of you.. have you ever considered the effect of saying negative expression such as "I am stupid" or "I am slow" or "I am worn out"?
After learning this concept, I really took how I was identifying myself to heart and simply wanted to share this interesting perspective.
I ask that you kindly take this a "food for thought" and not a judgement on the "correct view" of God. I simply wanted to share this with you and hopefully have a positive impact on your day.
Thanks for stopping by!